Digital puppetry is the topic I have chosen for my Animation Technologies essay and presentation.
I started off by looking at the Dinosaur Input device used in Jurassic park for stop motion animators to work with CGI software.
Then while reasearching about it i came across jim hensons Waldo device, for live performance animation that uses sensors to follow the movement of a puppeters hand.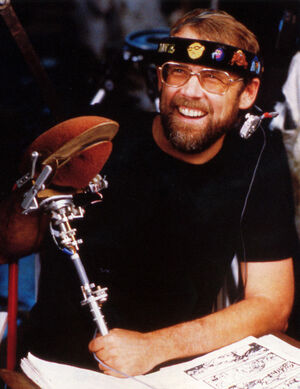 I then started looking at modern tv shows made by the henson company using similar technology such as 'sid the science kid'
And i then came accros the attractions at disneyland 'Turtle talk' and "laugh floor" where characters from pixar films and puppet by puppeters behind the screen and they can talk to the audience.